Episode 1 – For The Love Of The Child
The Beeches staff struggle to pick up the pieces after Joanna's death. Andrew continues his liaison with Kate, Sam learns a secret about Kerri, whilst Tom has to decide whether there is a future for him in Cardale.
Alex finds the countryside is not as peaceful as she imagined. Richard discovers Andrew and Kate's affair and breaks the news to The Beeches staff in spectacular fashion.
The Beeches staff are rocked by the repercussions of Andrew and Kate's affair. Will Sam, Tom and Alex agree to stay at a practice which is at loggerheads with its PCG chairman?
Tom realises it's time to get a nanny for Joe. Meanwhile, Andrew begins to question Kate's commitment and Sam and Kerri become involved in the case of a close friend. 
Alex is faced with a big decision when her husband arrives in Cardale looking for a reconciliation. Kate has to decide whether to stay with Richard for Lucy's sake or to make a life with Andrew for her own happiness.
Episode 6 – Lonely Hearts Part One
Carol finds romance, but will her morals get in the way? Meanwhile it's the beginning of the end for Andrew as a patient makes a serious allegation against him.
Episode 7 – Lonely Hearts Part Two
The Beeches staff make their way to London for the hearing against Andrew. But when even his closest friends fail to be able to get him out of trouble, help comes in the form of a much loved and much missed Cardale figure.
Will finds it hard to settle back into Cardale when he and Sam don't see eye to eye and awkward questions are asked about the whereabouts of his family.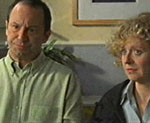 Episode 9 – Keeping Up The Act
The pressure from brewery is too much for Mike who discovers he has angina. Meanwhile Sam is not happy about the practice set up and Tom tells Alex that Will's daughter has Cystic Fibrosis. 
The plight of a disabled child brings back sad memories for Will. When the case affects his work his partners begin to ask questions, resulting in Will revealing the truth to Tom about Kate and Emily.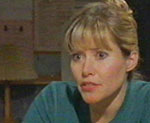 Alex comes under a fire when a patients mother disagrees with the treatment of her daughter. Sam cheers up Alice after she loses a precious momentum of her husband.
Kerri finds out the secret that those dear to have been hiding, the discovery that Sam has also kept her in the dark adds to her pain. Watching the downfall of a patient leads Will to realise how lonely he is/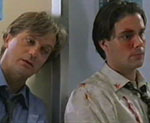 A horrific car crash is too close to home when the Beeches staff learn Sam and Kerri are the victims of the accident. As the day goes on, events bring Tom and Alex closer, and there's a surprise visitor for Will…