The future happiness of Will and Kate and Alex and Tom is disrupted when Alex's former army pal Claire, and Will's son Tony arrive in Cardale.
Trouble brews for Will and Kate as secrets about Tony's life are revealed. The new pub landlord sparks controversy and Claire attempts to get close to Tom.
A bitter row develops between Will and Kate when they clash over a patient and struggle to deal with the aftermath of Tony. Claire shows her true colours when she questions the basis of Alex's relationship with Tom.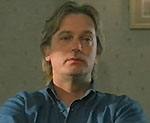 Claire exacts a vindictive revenge when she is accused of stealing from a patient. Tom and Alex discuss their future together whilst Will sinks further into his depression. 
Dr.Matt Kendal arrives at The Beeches and makes an instant impression by pronouncing one of Cardale's favourite residents dead. Meanwhile Carol pays the price for Will's shortcomings and Kate finds out Will's secret.
Alex and Claire are forced to relive their time spent in the army when they witness an army helicopter crash. The scenes of destruction leads Claire to reveal some hidden secrets to Alex and take dramatic actions. 
Leanne is the victim of a horrific attack.  Meanwhile the extent of Will's depression is uncovered when he fails to act in a medical emergency; leading to a shocking confession to Kate.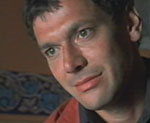 Kate has an idea to pull Will out of his depression. Claire's infatuation with Alex leads Alex to make a shocking allegation and Tom throws away the medical rule book to help catch Leanne's attacker.
Kate's initial rejection of James crumbles when Will pushes her away once again. Matt receives some unwanted attention and secrets are exposed as Claire tells Alex about her kiss with Tom.
Tom and Alex look for new premises but does a change of heart from Will mean they won't have to carry their plans through? Meanwhile Claire is on hand to comfort Will when he discovers Kate's liaison with James.
In the 150th episode, Will finds himself at the centre of allegations and disturbing truths as the full extent of what Claire has done to him slowly unravels. 
With their recent secrets out in the open, it's time for Will and Kate to lay their cards on the table and decide whether their future lies together or apart.
In the final ever episode of Peak Practice many obstacles await Tom and Alex as they prepare to tie the knot. However the biggest threat of all is the return of Claire, who is determined to seek her revenge.