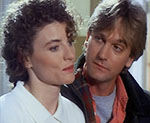 Is Beth ready to make a commitment to Jack? Will a new house and a new job be enough to keep Sarah with Will? Meanwhile Trevor has a question for Leanda.
More trouble for Will and Sarah when Tony gets into serious trouble. Can they stop their bickering to help their son? Jack is unsure as to where he stands with Beth.
Episode 3 – Love Thy Neighbour
Jack faces his toughest consultation yet when he has to break some bad news to Chloe and James. Can Chloe get through a serious illness and is it the end for Jack and Beth?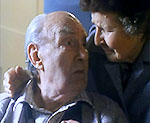 Episode 4 – Act of Rememberance
A sad day for Alice when a dear friend passes away. Meanwhile Isabel finds romance and Jack and Beth's split causes problems at work.
Beth becomes the victim of a fathers anger. Will Jack's feelings towards her be of any comfort? And should Will be worried when Sarah is offered a job from a man with ulterior motives?
Jacks past is unveiled as he called to see an old lover. Will he be able to tell Beth the truth about where he has been? And who exactly has Kim been kissing in order to catch such a bad virus?
A meeting with an ex-lover turns into tragedy for Beth. Will this be the turning point in her relationship with Jack and will she even get the chance to tell him how she feels?
The end of the road looks near for Will and Sarah. Meanwhile The Beeches staff have their first fundholding meeting but Beth is not convinced that fundholding is right for the practice.
As The Beeches says hello to a new era as a fundholding practice – Will waves goodbye to a dear friend and his family. Can he hold himself together?
Jack becomes involved with the plight of a homeless teenager. Whilst Beth does her best to help Will through his and Sarah's separtion, but is it Kim who can provide what Will is really looking for?
As Jack and Beth's wedding day approaches, they find themselves at loggerheads over a medical case. Will they make it down the aisle and become husband and wife?
It's the battle of the sexes as Jack and Will begin to take on work according to gender. However they've both met their match in Beth who is not about to be taken for a ride.
Interviews for the position of fund manager reveal a surprise candidate. Meanwhile Alice is in trouble with the police, will she let Beth help her in her moment of need?