Episode 1 – Holding it Together
Six months have passed and there's no sign of Jack and Beth. Will struggles to hold things together with help from Andrew and new locum Dr. Erica Matthews.
The plight of a pregnant teenager reopens wounds between Andrew and wife Kirsty. Erica is thrilled to have Will as her new landlord – but does she hanker after something more with him?
Andrew persuades Erica to have a housewarming party to lure Will – but unbeknown to both of them he's been enjoying secret dates with Dr. Kate Webster from The Health Centre. 
A face from the past brings Erica to question her future in Cardale. The arrival of Gary's brother Lee brings problems for Chloe and James. Whilst Alice has an interesting present for Andrew and Kirsty.
Andrew goes behind Will's back on a highly sensitive case – will they still be able to work together? Meanwhile love is finally in the air for Will when he and Kate share their first kiss.
Will when he has to decide whether he wants Andrew or Erica as The Beeches second partner. Meanwhile Andrew and Kirsty discuss starting a family and Will meets Kate's son Charlie for the first time.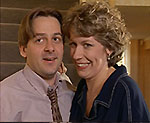 Andrew and Kirsty continue to self destruct forcing Kirsty to make a life changing decision. Russ causes panic amongst The Beeches staff when he collapses at the annual ball.
Will and Kate face their biggest test yet when Kate is hit by a patient. Meanwhile Andrew and Erica make a big mistake when she tries to help him come to terms with Kirstys departure.
Andrew's depression worsens when he is accused of assaulting a patient. Will a face from the past help him come to his senses? Elsewhere Will tries to convince Kate to move in with him.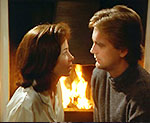 Will and Kate are knocked sideways when Kate finds out she is pregnant. Andrew and Kirsty prepare to leave Cardale and there's trauma for Chloe and James when Sarah-Jane becomes ill.