After walking out on Will and Erica; Andrew returns to Cardale. But will his shoes be filled by Will's friend David Shearer? Meanwhile it's a big day for Will and Kate when their baby is born.
Will and Kate face heartbreak when it appears there's a lot more to baby Emily's cough then meets the eye. Does their future lie in Cardale and do they have a future together?
The arrival of his family brightens a tough day for David. Andrew gets a proposition from new receptionist Joanne, and Will and Kate visit their new home.
It's a sad day in Cardale as Will and Kate wave farewell, however Kate has a surprise for Will which ensures they will leave on a happy note. Meanwhile Alice is admitted to hospital for an operation.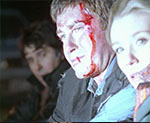 Erica's birthday celebrations don't go to plan when Andrew is involved in a horrific accident. Will the thought of losing Andrew bring Erica to realise her true feelings for him?
David falls out with Andrew and Erica when they decide The Beeches will not be funding anymore IVF treatment for one of his patients Meanwhile Erica is spooked by Alice.
There is friction at The Beeches when Andrew and Erica feel David is taking too much time with individual patients. The atmosphere is not helped by Andrew and Erica disagreeing over the cause of a young boy.
David does a favour for a friend which puts Kim's son in immense danger. Andrew and David both take unprofessional swipes at each other. Meanwhile Claire's behaviour starts to cause concern.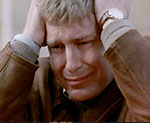 Andrew spends some quality time with his terminally ill best friend and faces up to a few of his own demons. Erica eventually offers her support, but will Andrew accept it?
Andrew bites the bullet and tells Erica he wants them to be a couple. Meanwhile Claire's extrovert behaviour is causing gossip among the locals and concern for David.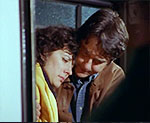 Claire's behaviour worsens and she places herself and the children in direct danger. Andrew helps David to face the fact that Claire is seriously ill and suffering from manic depression.
Erica is offered a new job, will the friction between she and Andrew force her to accept it and leave Cardale? Meanwhile Andrew helps David cope with Claire's illness.
Episode 13 – A Change of Heart
War breaks out at The Beeches when new job proposals are announced. Meanwhile Andrew gets a shock when Kirsty turns up in Cardale and Claire reaches breaking point and tries to take her own life.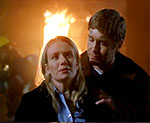 When Emma and Tom go missing David and Claire are forced to face up to the reality of her illness. Meanwhile a fire at Erica's house brings she and Andrew to a decision over their relationship.