Andrew and friend Ronnie are involved in a serious accident whilst rally car racing. Andrew escapes with minor injuries but Ronnie requires urgent medical assistance – enter Dr Joanna Graham.
Episode 2 – The Ties That Bind
Alice welcomes home daughter Patricia and granddaughter Nikki. Andrew has his work cut out with Ronnie, whilst Joanna makes an interesting career move and it's time to say goodbye to Kim.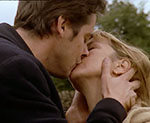 Joanna becomes over involved with a patient, Alice and Nikki wait to see if their transplant has been successful and old flames reignite between David and Patricia.
Despite knowing what they stand to lose David and Patricia continue their affair. Meanwhile Joanna surprises everyone with her DIY skills and Andrew takes a trip out of Cardale to help out at a friend's clinic.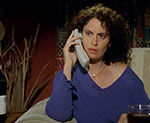 David's affair with Patricia begins to affect his work at The Beeches. Elsewhere Claire begins to have her own suspicions about her husband when he fails to attend a family emergency whilst on call.
Episode 6 – Map Of The Heart Part One
David's decision about his future is taken out of his hands when he is involved in a serious accident. Will Andrew and Joanna, who are tired of his recent behaviour, be able to save him?
Episode 7 – Map Of The Heart Part Two
Cardale is shaken by the news of David's accident. Andrew and Dawn rally round a devastated Claire whilst Joanna tries to hold the surgery together.
Episode 8 – Before The Lights Go Out
Dr Sam Morgan arrives in Cardale and is thrown straight in at the deep end. Joanna has dinner with old flame Martin Henderson and the romantic tension between Andrew and Dawn is brought to the fore.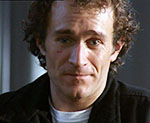 The Beeches staff decides to help the fight to save the community hospital. Sam continues to stand by the Sinclairs in their time of need and Andrew and Dawn try to hide their feelings for each other.
Dawn throws herself into organising a barn dance to raise money for the community hospital. Sam prepares the Sinclairs for the fact that their baby has to be delivered now, however not even Sam is prepared for the shock that lies around the corner.
Joanna is caught up in a dangerous situation, Sam continues to grieve and Andrew and Dawn finally give into their feelings.
Dawn is affected when a patient requests a referral for breast implants. She is unnerved when Andrew agrees with Joanna's referral and wonders how he would fell if her breast cancer were to return.
Episode 13 – The Nature of Things
Claire arrives back in Cardale and announces she is selling David's share of The Beeches. The Beeches looks set to fold unless Andrew can convince Joanna to become a full partner in the practice…