Joanna runs into the middle of a medical emergency whilst on her day off. Rita Barratt arrives back in Cardale and back at The Beeches there's a special delivery for Dawn and Sam.
Cardale is shocked when Alice is brutally attacked in her own home. Can the pillar of the community recover from this devastating intrusion. Meanwhile Joanna, who is torn apart with guilt, turns to Martin for comfort.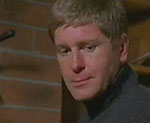 After disaster strikes at their home, Dawn and her children move in with Andrew. Alice struggles to come to terms with memories of her attack and Joanna and Martin reach an understanding over their relationship.  
Andrew and Dawn face a tough time when Trent becomes seriously ill, and his dad Keith arrives. Elsewhere Alice returns home and Sam takes part in the community tug of war.
Sam's interest in MS sufferer Anna becomes less then healthy when he lets his heart rule his head. The situation blurs his medical judgement and causes friction with Andrew.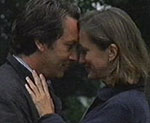 Joanna makes a big decision about her relationship with Martin after he starts work at The Beeches. Meanwhile Rita has a health scare and reveals the reasons behind her positive attitude.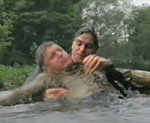 Episode 7 – Close To Heaven Part One
Joanna and Martin take on the sensitive case of a terminally ill teenager. Andrew and Sam go out of their way to help a couple stranded on a riverbank but things take a turn for the worse when Andrew is badly injured.
Episode 8 – Close To Heaven Part Two
Joanna and Sam plead with hospital medics and ask them not to give up on trying to revive Andrew. Elsewhere Martin's vulnerability is shown after his high profile case ends in the worse possible way.
Joanna tries her best to get Martin to face up to his true feelings after the loss of his patient. Whilst Sam takes on as much work as possible in Andrew's absence.
Episode 10 – Dark Side Of The Moon
Joanna has make a decision about her future when Martin is offered a job in Sussex. Should she stay in Cardale with a community and job she loves, or move to another place with the man she loves.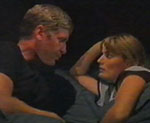 Episode 11 – Not Waving But Drowning
Back from their holiday but not rid of their problems, Andrew and Dawn return to Cardale and have some uncomfortable questions to answer about their relationship. Elsewhere an old friend causes problems for Sam.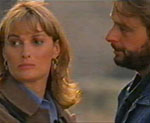 The end looks nigh for Andrew and Dawn when Keith's presence cracks their already fragile relationship. Meanwhile Alice, Joanna, Sam and Kelly rally around Rita when she has a fall.
Andrew finally comes face to face with Keith after Dawn decides to leave Cardale – will he let her walk away? It's new beginnings all round as Andrew, Joanna and Sam face the future without their partners.